Reliable retail and store remodeler
We provide our customers' key projects and initiatives with high-quality renovation services for commercial premises and office projects. Your goals are enabled by our reliable and efficient project management and supervision.
We listen to our customers
From us, you can order your whole project from one contractor, from the very beginning to the finalized end. Starting at the initial inspection of the property or space and its evaluation, to the implementation of construction and building technology, and the installation of the very last piece. The whole project according to your concept and plans, fitting effortlessly to the possibilities of the space.
We exist for the customer and our mission is to offer our customers the opportunity to focus on their own business, rather than remodeling or building.
By investing in the continuous development of customer service and communication, we aim to be the most reliable business premises renovator in the industry. We strive to offer a genuine partnership, supporting our customers in their goals of growing and developing their business.
Our vision is to shake the industry with excellent customer service and to be the most reliable contractor in the industry.​
30 years of experience in the development of premises
At Pinto Pro we have a long and versatile experience in renovating, rebuilding, and building various commercial premises and the management of the projects. We have accumulated experience from large groups to small businesses, everything varying from department store assemblies to smaller business premises. 
These four objectives have always been crystal clear to us: customer service, project management professionalism, keeping the customer informed, and completion of matters on the agreed schedule. These objectives form the foundation of Pinto Pro.
The world is changing, and the future will show us how the evolving commercial field and the requirements and needs of different premises will transform. We are ready to adapt to these challenges by listening to our customers, expanding our networks, and by everyday learning something new.
For more information, please contact us.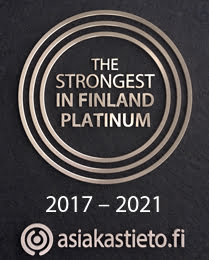 Pinto Pro assumes the responsibility for the co-ordination, implementation of the projects, and smooth communication between the parties. Supported by our recognised expertise.